WE TAKE CARE OF YOUR WINES
The story begins at the time when wine was drunk in taverns or wine shops. And if in the mood to eat at home, we had to go to a wine merchant or directly to the producer to buy a barrel! It is from this observation that Louis Nicolas invented a new concept in wine sales that would revolutionize the habits of consumption and trading: bottled wine.
OUR BIG DATES
Founded in 1822, the Nicolas House had at that time a main shop at 53 rue Sainte-Anne and three depots in Paris. The idea of providing a superior and consistent quality at a reasonable price created the reputation of the House.
1822

Opening of 3 Nicolas stores
1870

Nicolas has over 30 retail outlets
1321

Beginning of an intense and cult advertising communication
1922

Creation of Nectar character, the emblem of Nicolas
1933

Nicolas is represented by more than 275 stores
1988

Acquisition by Castel Frères group
1995

Nicolas created "Les Petites récoltes"
2016

Nicolas created "Les Grumes" and the CUB Collection
Nicolas implemented click-n-collect
2022

bicentenary of Nicolas

OUR MISSION, TO FACILIATE ACCESS TO WINE. OUR VISION, WE PROMISE TO FIND THE WINE THAT SUITS YOU.

No. 1 wine retailer in France in the city centre

Nearly 500 stores in France

+ than 1500 references in wines, champagnes and spirits

20 corners and 2 wine bars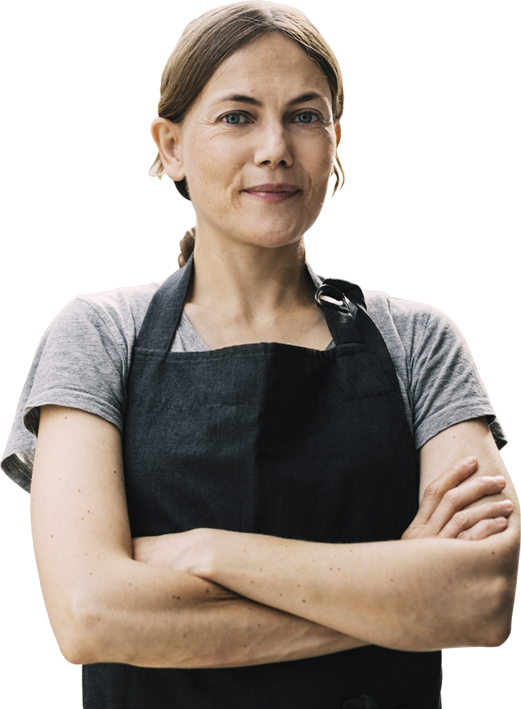 EXPERTISE IN WINE SERVICE
Quality experts in consulting since 1822, Nicolas wine merchants are real wine professionals with excellent product knowledge.
Indeed, at Nicolas, selling wine is not just a simple exchange between the producer and the consumer. To ensure the quality of advice, Nicolas fully trains all its wine merchants for a period of five weeks. Thanks to the integrated Ecole Nicolas (authorized training center), each future wine merchant discovers not only the products but the task of effectively managing a store.
At Nicolas, all questions are answered, whether they are about wine, its service or the art of food pairing!
STRONG CULTURE OF INNOVATION
First to sell wine in bottles, Nicolas has always been able to assert itself as a pioneer in creating a more innovative range of services: home delivery in 1840, the availability of fresh wines in 1988, the Ice service in 2012 …
And as innovation also depends on the offer, Nicolas was the first to propose the Beaujolais Nouveau scale in 1966. In 1995 it celebrated the Pays de France wines with a range of Small Crops followed by Variety of grains in 2003.
OUR VALUES

QUALITY
QUALITY
Quality is an intrinsic value of Nicolas. It is the heart of our business. We set high standards for ourselves and our products, so that the various players in the company can work with full confidence

PASSION
PASSION
Welcome to a world of enthusiasts: about products, their history, flavors, gastronomy and customer satisfaction. This is the reason why, since 1822, Nicolas recruits and is surrounded by enthusiasts and everyday attracts more and more customers.

SHARING
SHARING
Sharing is an essential value at Nicolas. We share our experiences so that everyone may enrich their knowledge and practices. We want our teams to facilitate communication, the transmission of skills and the sharing of experiences in a friendly manner.

PLEASURE
PLEASURE
Business and pleasure don't always go hand-in-hand! Nevertheless, at Nicolas, we want to promote this way of working in the Wine Universe. We develop individual and collective initiatives and do everything we can so that every employee enjoys working at Nicolas.

COMMITMENT
COMMITMENT
Commitment is the first historical value of Nicolas. To commit to all of our many teams, products, services and customers. To past and future generations, in a responsible manner since 1822.
NECTAR VARIATIONS
The notoriety of NICOLAS asserted itself through an intense advertising in both film (first advertising cartoons in 1921), and on the walls with the appearance of Nectar in 1922. Born from the mind of Dransy and inspired by a deliverer of the house named Le Paven, the frail deliveryman with a moustache and wide eyes, loaded with bottles in each hand, became an immediate success.
In 2012, to mark the 190th anniversary of Nicolas, the iconic delivery man of the house was modernized and made us discover a new face.
Today, the wine merchant has the honour of advertising communication at Nicolas.